Our dedicated team understands your need for a quick turnaround and can usually deliver in 1 to 2 working days. Made from micro capped acrylic, the labels have a peel off backing revealing a strong 3M adhesive, which ensures that once in place they will not fall off. They come in a variety of colours, are highly durable and excellent value for money.
Electrical & Warning
Our engraved electrical, warning labels and signs are made to your exact specification, including warning images, arrows, different text sizes - basically anything you need them to display. They can be any size or shape and include cut out holes for lights, switches or screws.
Made from micro capped acrylic. The products are available in a variety of thicknesses, from paper thin labels to fit a curved surface to rigid signs for outdoor use.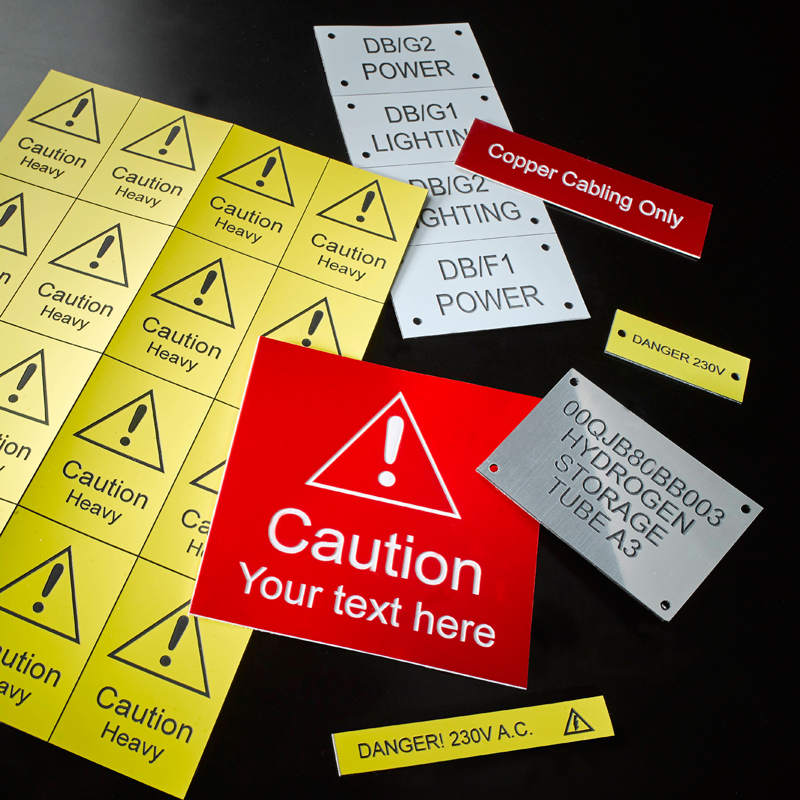 Blown Fibre & Warning Labels
We also supply rolls of printed Blown Fibre Warning Tape, as well as sheets of Fibre Optic Warning Stickers.